September 30, 2018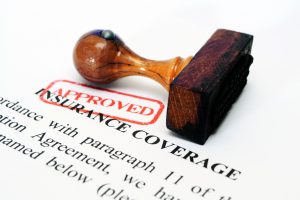 The third phase of starting your thriving dental sleep practice is establishing and growing your online presence. Most dentists have websites for their general dentistry practice, but you'll need to develop a presence as a practitioner offering sleep dentistry services. In this post, we'll review some of the many ways that you can grow your online presence to spread the word about your dental sleep practice.

Create & Maintain a Professional Website
Most dentists already have websites for their dental offices, and it's important that you add information about new sleep dentistry services to any existing sites. However, if you want to make the most of this service, you may want to consider developing a website exclusively for your dental sleep practice. You can also write some blogs for your general site and/or your sleep practice website to continue adding to and strengthening your web presence as a sleep dentist in your area.
Manage Your Social Media Presence
Social media can also be a great way to reach a wider online audience. Most social media platforms now have paid advertising options that allow you to target a specific audience and improve your chances of reaching new patients in your area. Keep up with your social media accounts and make sure you're posting regularly (at least once a week) to make the most of these resources.
Get Online Reviews
Every time a patient visits you for sleep dentistry, ask them to write you a review. If there's anyway to give them an opportunity to write a review in the office, this will improve your odds of receiving feedback. You can send emails with requests for online reviews, but if you have tablets or other technology available, you could integrate a review into your check out process, making it easy and convenient for your patients to give feedback.
How Brady Billing can Help
Brady Billing is not your typical billing agency. Our team works almost exclusively with dental sleep practices to provide medical insurance and billing services. This means we understand the field, and we have the training and experience to help dental offices streamline the medical insurance billing process and ensure your patients receive maximum coverage and your office receives insurance reimbursements for sleep dentistry services right away. When you're ready to find out more, call the Brady Billing team. We'll review your needs and create a customized billing solution to help your new dental sleep practice thrive.
Comments Off

on Growing Your Online Presence – The Third Phase of Starting a Dental Sleep Practice
No Comments
No comments yet.
RSS feed for comments on this post.
Sorry, the comment form is closed at this time.