Fee Negotiations
Treating Patients Without the Extra Hassle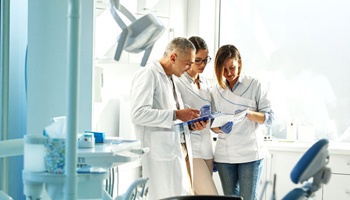 When it comes to negotiating, it can be a timely and frustrating process. Depending on how your dental insurance fee negotiations went in the beginning, you may or may not receive the same amount for your services as your competitor down the street. While it might sound like an easy solution to just call and get more money, it's not so simple. This is where Brady Billing can step in and work on your behalf! Instead of you and your team being forced to take time away from patients, we will implement our negotiating skills for you, so you can get back to what is important – taking care of those who need your help. Call us today to find out how you can be freed of this time-consuming task.
How Has Fee Negotiation Changed?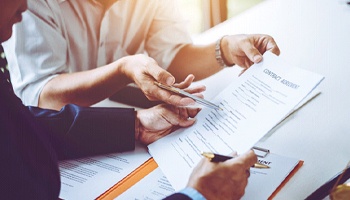 As we mentioned earlier, simply calling up an insurance representative to chat is nearly impossible. Unfortunately, those good ol' days are gone, and now you or a member of your team is faced with the reality of spending at least half a day trying to get in touch with someone who you can begin negotiations.
In nearly 10 years, more and more insurance companies are marking it harder to negotiate. Why? Insurance has changed drastically with more PPO (Preferred Provider Organization) plans on the market. In addition, as more dentists opt to move in-network, the possibility for successful negotiations decline dramatically. The result is dentists being forced to settle for a limited number of cases that produce high deductibles and limits on co-insurance.
Insurance companies have a common goal, and that is to pay the least amount possible for existing claims.
How Can Brady Billing Assist in Fee Negotiations?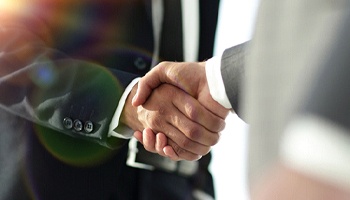 First of all, you're a dentist, which means your time should be spent taking care of the needs of your patients. Second, your team is designed to assist those who enter your office. Whether it is a warm welcome, updating contact information, answering questions about their individual insurance policy, or scheduling appointments, your team members shouldn't have to take care of fee negotiations in addition to their day-to-day work.
All dentists have operating costs, and when you're trying to keep the lights on, purchase advanced technology, pay your office staff, and remain a serious competitor, the financial burden can be overwhelming.
As a third-party billing company, Brady Billing specializes in fee negotiations, effectively removing the burden off your shoulders. With expert negotiators, we will work to maximize your patient's reimbursement every time. When it comes to your patients, we want to ensure they receive the most coverage available.
Our team will take the time to review the following, so we can fight on your behalf:
Your fees
Comparison to other dental practices in the area
How much you're receiving versus other dentists who are offering similar services
When dentists have more to work with within their budget, it can result in better patient care.
More to Explore