Denials and Appeals
Helping You and Your Patients Get Maximum Reimbursement
Patients and dentists alike need the reassurance of knowing that when a procedure is performed, everyone is going to be reimbursed by the insurance company. This type of situation should never be a concern, but unfortunately, it happens, but when it does, you want trusted professionals to handle the medical insurance appeals and denials process, right? Luckily for you, Brady Billing does just that and more. Not only will our team file all the initial claims paperwork on your behalf, but should it be denied, we will fight for you and your patients in an effort to help them receive the greatest maximum reimbursement. Say goodbye to the frustration of battling medical insurance companies. You have too much to worry about. Let Brady Billing take care of the rest for you. Call us today!
Why Would a Claim Be Denied?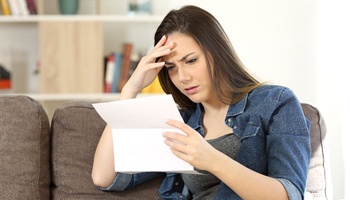 When a dentist specializes in treating obstructive sleep apnea (OSA), medical insurance claims must be submitted in order to provide a patient with an effective form of treatment, such as a sleep study or oral appliance therapy. At Brady Billing, we file these insurance claims on your behalf, most often experiencing no problems; however, there are times when a claim will be denied or rejected.
Some of the reasons the claim might be denied include:
Original paperwork submitted was incorrectly filled out (i.e. demographics, date of birth)
Treatment is considered a "convenience" and not a "necessity"
The sleep apnea diagnosis isn't considered severe enough to warrant treatment
What is the Appeal Process?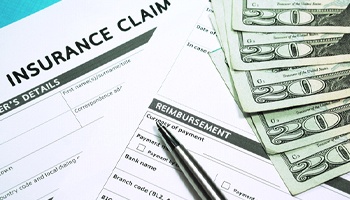 When a claim is denied or rejected, our experts at Brady Billing will take the necessary steps to move forward with an appeal process by first filing a claims appeal. What is that? A claims appeal is what we will file when the medical insurance company denies a patient's claim for reasons that are incorrect or ill-informed.
One of the great aspects of Brady Billing; however, is the fact that we can limit the number of rejected or denied appeals because of our unique system. We are proud to offer electronic claims services that reduce the number of errors that can occur on an individual claim.
When a claim is initially submitted, it goes through a preliminary clearing. This means the system will review the information to make sure everything looks accurate before it is officially submitted to the insurance company.
You and your patients can trust that we will do everything we can to have the insurance company pay the maximum reimbursement. After all, if it's clearly shown in your patient's personal insurance plan, we will make sure to exhaust every possible option to remedy the situation.
More to Explore