December 19, 2017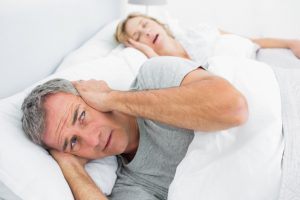 If you're like the majority of dentists, you know that dental sleep apnea treatments using oral appliances are gaining in popularity, but you may be hesitant to jump into this new area of treatment. At Brady Billing, we see dentists flourish when offering this service for their patients, and we want to help you include sleep apnea in your dental office in 2018. Don't send your loyal patients to another office for their oral appliances. Keep them in your practice where they belong, and let Brady Billing help.

1 – More People Know About Oral Appliances
In the past, sleep disorders were often undiagnosed or misdiagnosed, leaving patients struggling to achieve adequate sleep for years. Today, people are more educated about their health concerns and treatment options, and that includes sleep apnea diagnosis and treatments. To get patients to visit a dental practice for sleep apnea treatment, dentists used to go searching for customers or depend on referrals, but more people are aware of this treatment option and will seek it out on their own. If you don't offer this treatment, your patients may be looking to other dental offices to provide their oral appliances.
2 – Learning is Easier Than Ever
There are numerous training seminars and courses available year round, if you want to expand your knowledge of sleep apnea appliances. There's likely a dental sleep medicine training session happening near you right now. As these services continue to gain in popularity it will be easier and easier to get advanced training to set yourself apart from other dental practices offering sleep apnea services.
3 – Create Business Partnerships with Local Doctors
Thanks to better educated patients, you won't have to rely as much on local doctors for referrals, but creating these referral partnerships can improve your business. If a doctor refers his or her sleep apnea patients to your office, they may refer patients to you for other services such as TMJ dysfunction therapies or oral surgery. Creating positive working relationships with doctors in your area is a great way to expand your business.
Find Out How Brady Billing Helps
For many dentists, the thought of adding medical insurance billing to their team's workload of already complicated dental insurance claims keeps them away from offering sleep apnea services. Brady Billing can take all the stress of medical insurance billing for sleep apnea appliances off of your team, and allow you to put your time and attention where it belongs – in caring for your patients. Call Brady Billing in Frisco to talk to one of our representatives. We'll walk you through our services and help you understand how our team can help you incorporate dental sleep medicine into your dentistry practice without adding any additional work for your team. We look forward to hearing from you soon.
Comments Off

on 3 Reasons 2018 is the Year You Offer Sleep Apnea Therapy
No Comments
No comments yet.
RSS feed for comments on this post.
Sorry, the comment form is closed at this time.