April 25, 2018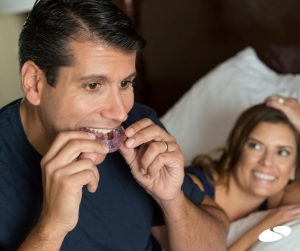 It's too much work; I don't want to deal with medical insurance; my patients don't need this treatment. We've heard it all. Dentists have a variety of reasons for skipping out on offering sleep apnea therapy using custom oral appliances, but with awareness of this sleep disorder growing, not offering these treatment options can put your practice at a disadvantage. Don't miss out on attracting potential patients. By working with Brady Billing, you can offer sleep apnea therapy, and we'll handle the billing and insurance hassles.

The Care Your Patients Will Ask For
In recent years, more and more patients are learning about sleep apnea and the available treatment options. Online searches put larger amounts of information at our fingertips than has ever been available before. That means your patients likely already know about oral appliance sleep apnea therapy. If these patients know it's an option and you don't offer it, you open the door for them to seek treatment from your direct competition. They may only go with the intention of being fitted for a sleep apnea appliance, but your patients could choose to stay for other dental treatments too.
Bring New Patients into the Office
On the flipside, offering sleep apnea appliances may bring patients to your practice from competitors who don't offer these treatments. You'll keep your patients in the office and offer a service that will attract new patients. Providing oral appliance therapy for obstructive sleep apnea can be a win win for your dental practice retention and growth.
Let Brady Billing Help
Many dentists don't want to offer oral appliance therapy because of the added stress of dealing with medical insurance companies, following up on billing, and giving an already overtaxed group of employees even more to do. If the wish to avoid these added stresses has kept you from offering sleep apnea treatments, you're not alone, and you don't have to deal with all the billing and insurance issues alone either. The skilled Brady Billing team specializes in working with dentists to process medical insurance coverage for their patients in need of sleep apnea therapy. Our skilled team can file for preapprovals, process claims, and follow up on payments, so your team can focus their attention where it belongs – on your patients. If you want to learn more about customized billing services from Brady Billing, give our office a call today. We'll walk you through all of your service options and help you find the right billing plan for your office.
Comments Off

on How Can Adding Sleep Apnea Therapy Improve My Practice?
No Comments
No comments yet.
RSS feed for comments on this post.
Sorry, the comment form is closed at this time.