October 19, 2017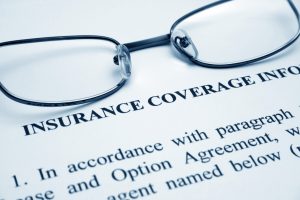 For the most part, dentists don't have to deal with medical billing. Rather than struggling with medical billing for sleep apnea appliances, consider trusting the Brady Billing team with all of your medical billing. This ensures your patients will get the maximum benefits they need and keep sleep apnea appliances within any budget. Keep reading to learn more about how the Brady Billing team can help you process and file medical insurance claims, so you can concentrate on the most important part of your practice – the patients.

Medical Billing in the Dental Office
Medical billing is not something most dentists and dental teams have to worry about on a regular basis. Unfortunately, medical coverage is constantly changing. In fact, as infrequently as dentists have cause to bill for medical insurance, the entire benefit plan could have changed. Rather than wasting your time trying to review frustrating plans, leave it to the experts at Brady Billing.
What We Do
Every year, plans have new codes, contracts, fees, and coverage exceptions. Your dental office teams are used to the way these changes affect dental coverage, but our team exclusively handles medical coverage for dentistry practices. We stay familiar with all the ways that medical insurance affects the cost of your patients' sleep apnea appliances. For all of our dentists, we provide twenty-four-hour verification of coverage, so your patients don't have to wait long to the get the oral appliances they need to sleep soundly. If a patient is referred to practice by a sleep doctor, we will also seek out pre-authorization, so patients know from the beginning exactly what to expect. As any dentist will tell you "fair and reasonable" dental insurance fees don't always reflect what the doctor considers to be a fair and reasonable rate for the services they're providing. It will likely come as no surprise that medical insurance may present the same challenge. Don't worry about haggling with insurance plans to meet your costs. Let our team handle your fee negotiations instead.
Meet the Brady Billing Team
At Brady Billing, we put a team with years of experience processing and filing medical insurance claims to work helping dentists with these unfamiliar policies. That means you can go right back to work giving your patients reasons to smile. If you regularly offer dental sleep medicine, work with our team to help your patients maximize their medical insurance coverage for custom crafted, effective oral appliance therapy for sleep apnea. Call our team to get started toward stress free medical billing for oral appliances today.
Comments Off

on Don't Lose Sleep Over Medical Billing for Sleep Apnea Appliances
No Comments
No comments yet.
RSS feed for comments on this post.
Sorry, the comment form is closed at this time.