November 7, 2017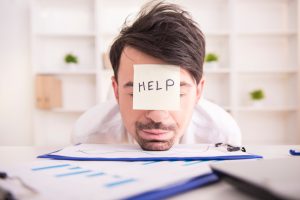 If you're just getting started offering sleep apnea treatment in your dental office, you may want to consider putting a little extra effort into separating yourself from the other dentists offering oral appliance therapy in your area. A few simple steps could help you beef up the profitability of your new service.

1 – Know Your Stuff
With the right training, you'll stand out from other practitioners offering similar services both in telling potential patients about your advanced education and in providing higher quality services. When you do good work, your patients will tell their friends. Word of mouth is still one of the best ways to get new business. Sometimes word of mouth is direct from patient to patient, and other times, you'll see it in the form of positive online reviews.
2 – Show Your Stuff
While word of mouth is great, you'll also want to take the time to create a marketing plan to let your current patients and other potential patients know you offer sleep apnea therapy. For many dentists, this can be an uphill battle as patients just aren't familiar with dentists offering treatment for sleep apnea. Make sure you get content on your website and announce the new service with a blog post, newsletter, video, or other messages to new and current patients about the unique, comfortable sleep apnea solution dentists can provide. You may also want to work with a professional web marketing team to create a personalized plan to target and acquire new patients.
3 – Work with Local Sleep Doctors
The easiest way to acquire new patients is to work in cooperation with local sleep doctors and sleep clinics. Referrals from these doctors will drive your practice and help you thrive. Talk to local sleep physicians, and discuss how working with your office can be a seamless transition for both doctor and patient.
4 – Work to Help Patients Maximize Insurance Coverage
You already know how important dental insurance coverage is to your patients. Many people will only consider dental offices that are preferred providers. Making sure you're ready to accurately process and file medical insurance claims to maximize coverage is one way you can stand out from the competition and offer patients a service they want and need.
Meet the Brady Billing Team
At Brady Billing, we offer a wide variety of services to help dental offices maximize their profitability in the sleep apnea treatment field. Our main service is offering help for your practice in processing and filing medical insurance claims, so you and your staff can get to the work that matters most – helping patients achieve more and better sleep. If you want to find out more, contact Brady Billing to schedule a consultation today.
Comments Off

on 4 Tips for Growing Your Dental Sleep Medicine Practice
No Comments
No comments yet.
RSS feed for comments on this post.
Sorry, the comment form is closed at this time.