May 28, 2018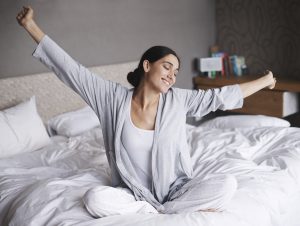 If you're still not offering dental sleep apnea therapy, it's time to get started. More and more patients are educated about these treatment options, and you will likely have an increasing number of requests from patients as awareness of sleep apnea dental therapies continues to grow. Many dentists are still referring patients to their competitors for sleep apnea therapy, but we all know that's a slippery slope. Instead of sending patients to other dentists for sleep apnea therapy, we recommend working with Brady Billing to offer these treatments without needing to worry about any of the hassles associated with providing sleep apnea services for your patients. In this post, we'll walk you through three things every dentist needs to understand before they start offering sleep dentistry services. We often attend dental sleep apnea seminars and would love to discuss your billing options and help you being providing patients sleep apnea treatments.

Cotreatment with Physicians
One of the first things to consider is cotreatment. If you have friends in the local community who offer sleep medicine services, it's a no-brainer to reach out to them to provide effective treatments for sleep apnea sufferers in partnership. If you don't already know a sleep physician in the area, don't hesitate to reach out to local sleep clinics and sleep doctors before investing in the training necessary to offer these services. Working with local physicians to provide cotreatment for sleep apnea sufferers is an easy way to ensure you'll get referrals, but it also offers your patients a variety of resources to ensure they are receiving the care they need to sleep and breathe deeply through the night.
Ordering Sleep Studies
You also need to consider how you'll conduct sleep studies. Many dentists partner with one or more local physicians to provide cotreatment as discussed above. If you don't have plans to offer cotreatment, you may want to consider partnering with a sleep clinic or offering at-home sleep studies.
Medical Insurance Billing
The biggest hurdle for many dentists is handling the added hassle of medical insurance billing. That's where our team can help. While the first two considerations are both handled on the front end of the planning process as you begin to incorporate sleep apnea therapies into your office, medical billing is an on-going part of the treatment plan. In some cases, dentists choose to forego offering medical coverage for their patients who then have to apply for reimbursement from their insurance providers on their own. While this takes the pressure off of your team, it places it squarely on the shoulders of your patients who may choose to find a dental office that will handle their medical claims. Our team offers full medical billing services to make the process easy for your team and patients.
Meet the Brady Billing Team
At Brady Billing, we offer a variety of billing services to help dental offices provide sleep apnea therapies without taking up too much time for their already over-burdened team members. If this sounds like just what your office needs to get started in dental sleep medicine, it's time to contact Brady Billing. We are located in Frisco, Texas, but our qualified, knowledgeable staff is happy to help dental offices nationwide. We look forward to hearing from you soon.
Comments Off

on Understanding Dental Sleep Apnea Therapy
No Comments
No comments yet.
RSS feed for comments on this post.
Sorry, the comment form is closed at this time.