July 20, 2018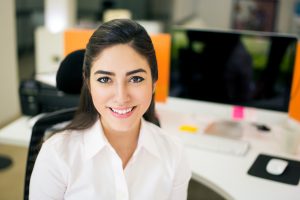 There are a lot of medical billing service providers that help dental practices with their medical insurance and other billing needs. Your dental office is unlike any other practice in your area, and Brady Billing is not like any other billing provider. In this post, we'll discuss just a few of the many factors that set us apart from other medical insurance and billing providers.

No Hidden Fees
We don't charge minimum monthly fees for our services or charge a percentage of what the medical insurance allows. Instead, our team utilizes a small percentage of what the medical insurance actually pays out to offer your quality billing and insurance services.
No Software Needed
Additionally, many billing providers require dental offices to invest in specific software in order to use their services. Our office does not have these hidden fees. This also means you won't need to invest the time or money in training your team to use a different billing or patient charting software. Instead, our team uses your office's software, so our billing and insurance services are fully integrated with your office – not vice versa.
Available for Consultations & Questions When You Need Us
We offer our services when you need them, but that doesn't mean you HAVE to use us for all of your medical billing and insurance. We also help your team to learn the ins and outs of medical insurance and billing. We're here when you need us, so your team has plenty of time to devote to patients.
Medical Billing Seminars
To help practices learn more about medical billing and insurance coverage for sleep apnea appliances, the Brady Billing team also partners with 21st Century Sleep Seminars to offer training and educational resources for dental offices. We believe the key to effectively providing billing and insurance resources is developing a relationship with our practices, so they know they can trust us to take care of their patients. As dentists, you know that the best patients are educated about their oral health care and how you can help them keep their smiles healthy. At Brady Billing, we know that our best dental practice partners are the ones that understand medical insurance and billing and how we can help them to maximize these benefits for their patients.
Meet the Brady Billing Team
Located in Frisco, Texas, Brady Billing is happy to offer a wide range of medical insurance claims processing, billing, and educational resources for dental practices across the country. We are here when you need us to ensure your patients get the maximum medical insurance coverage for their oral appliance therapies, and your team still has plenty of time to spend helping your patients find reasons to smile. If you want to learn more about these medical billing and insurance services we offer, call our team today. We look forward to working with you.
Comments Off

on What Sets Brady Billing Apart from Other Billing Providers
No Comments
No comments yet.
RSS feed for comments on this post.
Sorry, the comment form is closed at this time.