August 8, 2020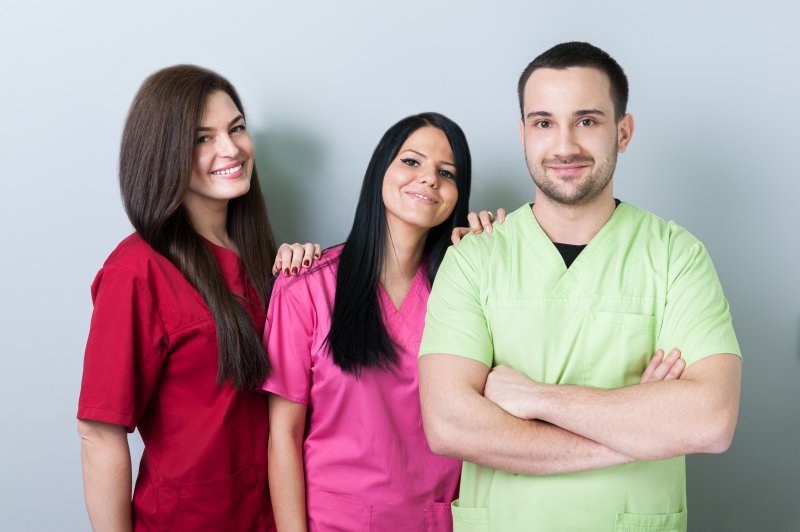 Does your administrative staff appear to be overwhelmed? Do they struggle to keep up with their daily work in addition to their new responsibilities of completing sleep apnea medical billing? This is a common occurrence among dental practices that do not outsource this type of processing to a third party. Unfortunately, the results can leave team members feeling burnt out, stressed, and unable to do the work they are trained and experienced in doing. Fortunately, there is a solution, and it can be remedied with the help of Brady Billing. Read on to find out why your team will thank you for not only letting the experts handle the billing process but also letting them do what they do best, which is assisting patients.
The Role of Your Administrative Staff: They're Not Sleep Apnea Experts
When hiring the people who will work at the front desk, you want someone who will make a good first impression from the moment a patient calls to schedule an appointment. You also want these individuals to be able to handle patient scheduling, answer phones, address dental insurance questions and concerns, and serve as a welcoming and warm face when patients arrive.
All of these qualities and responsibilities are important if you want your clients to come back for further treatment; however, the value you place on first-rate customer service can quickly dissipate should your team feel ill-equipped, overwhelmed, and stressed when it comes to handling sleep apnea medical billing.
Your decision to provide sleep apnea treatment to patients is great for your practice, but the choice to leave it up to your team to somehow navigate the time-consuming task of dealing with medical insurance companies can often be too much. After all, they're not experts in this area. They were hired and trained to provide excellent customer service and answer questions as they pertain to dental insurance.
So, what can you do as a dentist?
Why You Should Leave Sleep Apnea Medical Billing to the Experts
As a dentist, you want your team to perform at their very best every day, right? Of course, you do! You're only one person, and your staff is an integral part of making your practice run smoothly and succeed. Because of this, you will benefit greatly by allowing a third-party company like Brady Billing to take care of the contacting, processing, and intricacies that come with medical insurance companies.
Here's why:
At Brady Billing, they have professionals who are experts in handling all aspects of sleep apnea medical billing. From pre-authorizations and verifications to electronic claims processing and handling denials, appeals, and fee negotiations, they are equipped to navigate through the process and ensure proper steps are taken for successful results.
Your team will be able to get back to what they do best, which is providing outstanding customer service. Your administrative team members are the first faces people see when entering the office. It's important these individuals do not appear stressed, bothered, or frustrated, which can sometimes happen when dealing with medical insurance companies.
Should an insurance company change its policies when it comes to payment, your staff will not have to worry about a potential error occurring. Brady Billing professionals are constantly in contact with insurance companies, so they're aware of any changes before they happen.
Your patients will reap the benefits of working with a dentist and team who are truly dedicated to their needs. When staff is preoccupied and focused on medical insurance billing, this can take away from the positive experience you want your patients to have. By outsourcing this to Brady Billing, you can ensure your patients stay satisfied.
About Brady Billing
Looking to outsource your medical billing? At Brady Billing, we specialize in dental offices that provide sleep medicine services and offer billing services for dentist offices throughout the country. By offering a range of billing services, we can assist in answering your questions and providing a complimentary consultation to discuss available services. To find out how we can help you, visit our website or call (844) 424-5548.
Comments Off

on Why It's Best to Leave Sleep Apnea Medical Billing to the Experts
No Comments
No comments yet.
RSS feed for comments on this post.
Sorry, the comment form is closed at this time.