May 15, 2020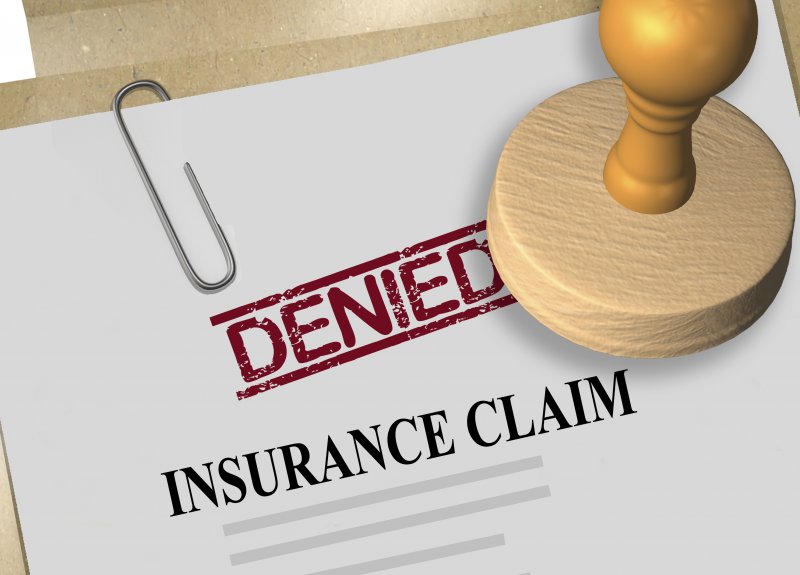 Wondering why your patient's medical insurance company denied their claim? Trying to figure out what you should do to help them get the treatment they need to improve their health and sleep patterns? Before you watch your client walk away in search of another dentist who can provide care, let a third-party medical billing company explain the process and what they can do to help both you and your patient.
Why Does a Claim Get Denied?
If it could only be crystal clear why a claim is denied, it might make your job and those of your staff members much easier. Unfortunately, that is simply not the case. When filing a claim with medical billing for sleep apnea, certain steps must be followed in order for it to be approved. This process is often why most dental offices opt to allow a third-party company to take care of this instead of putting the burden on in-house administrative staff.
To better understand why a claim was denied, here are a few common reasons:
Medical insurance deems the treatment unnecessary or non-essential.
No prior authorization was received.
Your patient's sleep apnea is not considered severe enough, or they are receiving effective treatment with a CPAP machine.
There were coding errors or omissions during the claims filing process.
It is important that your team or outside agency read the terms of the patient's medical insurance provider to determine how severe the sleep apnea diagnosis must be in order to be approved for an oral appliance.
How Brady Billing Can Turn a Denial into an Approval
While it is easy to assume that your in-house staff can handle all the intricacies associated with the medical insurance filing process, it often a welcome change when dental professionals like yourself choose to employ a third-party medical billing company like Brady Billing. Equipped with a team of individuals who are experts when it comes to working with insurance companies, they can easily navigate the processes and steps required to help you and your patients have a successful experience.
So, how can they remedy a denied claim?
If the claim is denied, Brady Billing can opt to file an appeal that will counter the medical company's reasons for denying it in the first place. Their professionals will continue to seek compensation and submit additional documentation before requesting that the insurance company reconsider its decision.
But before it is ever formally filed, there is a unique system that Brady Billing follows to ensure the number of rejections or denials is significantly less. Opting to push the claim through a process known as a preliminary clearing, this allows for any coding errors or omissions to be picked up before it is officially filed.
While it is your responsibility to provide in-depth, thorough evidence of your patient's need for oral appliance therapy, Brady Billing can make sure all necessary information is collected, addressing any potential discrepancy before it is submitted for claims approval.
About Brady Billing
We specialize in dental offices that provide sleep medicine services and offer billing services for dentist offices throughout the country. By offering a range of billing services, we can assist in answering your questions and providing a complimentary consultation to discuss available services. To find out how we can help you, visit our website or call (844) 424-5548.
Comments Off

on Why Do Insurance Claims Get Denied?
No Comments
No comments yet.
RSS feed for comments on this post.
Sorry, the comment form is closed at this time.