December 7, 2020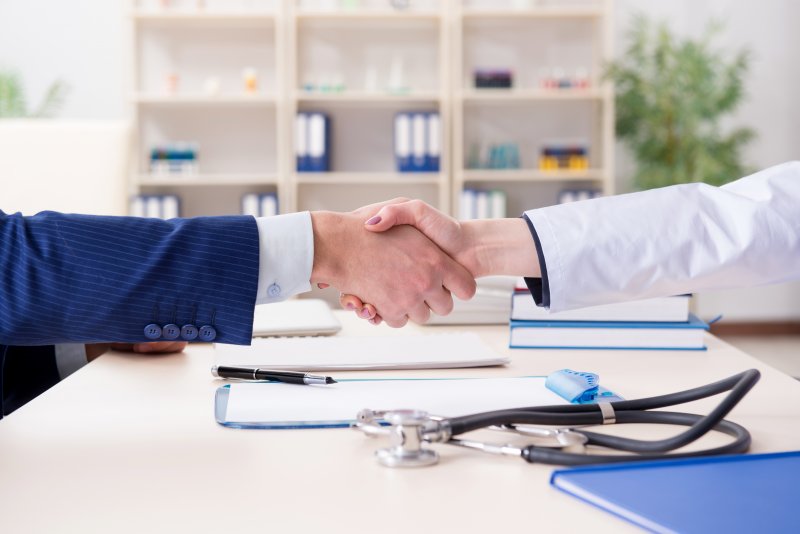 Don't want to bother with the time-consuming task that is dental insurance fee negotiations? You're not alone. Most dentists are not in the business to spend their days on the phone with insurance representatives who are nearly impossible to get ahold of in the first place. Instead, you want to provide exceptional care to individuals who are seeking your expertise to achieve better sleep. This is where a third-party like Brady Billing can help. Read on to find out why choosing us is the right decision when it comes to negotiating your fees.
How Fee Negotiations Can Impact Your Practice
As a dentist, it is your responsibility to help individuals who come to see you for help. Whether it is for a regular checkup and cleaning or sleep apnea therapy, you don't want your team to become bogged down by the time-consuming task of dealing with insurance companies. It's cumbersome to say the least, and when it comes to negotiating fees, the process can negatively impact your practice if done incorrectly.
Successful negotiations are on the decline because of the increase in Preferred Provider Organization (PPO) plans on the market as well as more dentists opting to move in-network. This makes negotiating fees vitally important if you want to continue providing the highest-quality care to your patients.
Not to mention the never-ending operating costs of running a successful practice. From utility bills and paying staff to providing the latest in advanced technology and offering services your competitors do not, the financial burden and responsibility on behalf of your team to spend countless hours talking with insurance representatives can take its toll.
Why Choose a Third Party for Fee Negotiations?
Although you are not obligated to seek a third-party billing company to handle your medical insurance fee negotiations, it is in your best interest to do so, especially if you want to relieve your staff of this burden. Your team is part of what makes your practice a success, so if they are spending their time on the phone with insurance companies and not answering the questions posed by your patients, there's a chance you could face losing vital clientele to your competitors.
By employing the services provided by Brady Billing, our team are experts at fee negotiations and not only making sure your patients get the reimbursement they need (and deserve) but that you also stay a competitor in the field. Not only will Brady Billing review your current fees, but we'll also compare them against dental practices in the area and determine how much you receive versus other dentists who offer the same services.
By taking the stress of your team and handing it over to Brady Billing, you will notice a dramatic difference in the way you can take care of your patients and maintain a successful and lucrative dental practice.
About Brady Billing
We specialize in dental offices that provide sleep medicine services and offer billing services for dentist offices throughout the country. By offering a range of billing services, we can assist in answering your questions and providing a complimentary consultation to discuss available services. To find out how we can help you, visit our website or call (844) 424-5548.
Comments Off

on Why Brady Billing is Best for Negotiating Insurance Fees
No Comments
No comments yet.
RSS feed for comments on this post.
Sorry, the comment form is closed at this time.