November 11, 2016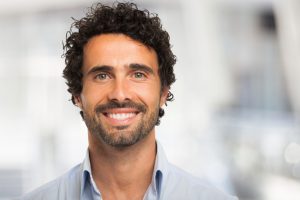 At Brady Billing, we do more than just provide medical billing for dentist who treat obstructive sleep apnea. Treating sleep apnea is a rather complex process. In addition to diagnosis and treat, you also have to deal with the medical coding and billing aspect of it. Due to the recent changes to medical coding, it is easy to incorrectly bill a patient's insurance. As a result, you may not be properly reimbursed. With an estimated 18 million Americans suffering from sleep apnea, we want to make your ability to treat these patients easier. We are lecturing at sleep seminars to help provide advice, information, and even medical billing training for dental offices.

Join Us at Our Sleep Seminars
In 2017, we will be lecturing at five different seminar events throughout the year. These two-day events offer a great opportunity to learn more about how you can provide better services for sleep apnea. The events begin on Friday at 7:30 in the morning, where you will have the chance to drink coffee and mingle with your colleagues. At 8:00, we begin a two-hour lecture to discuss the basics of sleep. Following a brief break, we will continue the discussion to cover sleep disorder breathing.
After we have finished discussing sleep disorder breathing, you will enjoy a fully catered lunch to chat with your colleagues about the event thus far. After lunch, we begin a lecture covering the medical insurance and billing aspect of sleep apnea care. This is an important area that is often overlooked, which can result in costly delays and headaches within your dental practice if not done correctly.
When we are done discussing medical insurance and billing, we will cover the diagnosis process. Afterward, you will gain hands-on training with ambulatory monitors. To finish the day, you will enjoy a nice dinner at a Dallas restaurants.
On Saturday, you will also start the day with coffee in the morning and later enjoy a fully catered lunch. Our discussions and lectures for the day will cover protocols, sleep studies, and marketing materials. You will also have hands-on training with the George Gauge Demo before the event ends at 4:00.
We are proud to bring these local seminars to the community to enhance care for those with sleep apnea. The events are sponsored by Itamar, who provides the sleep monitors for Friday. Smile Reminder is also a proud sponsor for the event, who has provided funding to the Friday night dinners.
The events will be offered on:
6-7, 2017
March 10-11, 2017
July 14-15, 2017
15-16, 2017
3-4, 2017
If you would like to attend the event, you can download the registration form online.
Benefit from Medical Billing for Dentists
As a dentist offering treatment for sleep apnea, you do not have the time for costly rejections and delays from errors with sleep apnea coding and billing. Enhance in-office functions and performance by learning more about outsourcing medical billing to streamline productivity and claim acceptance. Brady Billing simplifies your sleep apnea billing. We look forward to discussing your options for medical billing at one of our upcoming sleep seminars.
Comments Off

on Sleep Seminars and Medical Billing for Dentists
No Comments
No comments yet.
RSS feed for comments on this post.
Sorry, the comment form is closed at this time.