June 13, 2018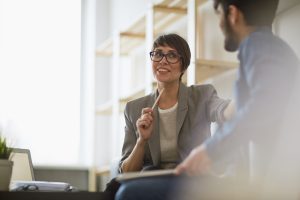 At Brady Billing, we are dedicated to helping dentists and dental office teams offer the best possible service for their patients. That means we don't just complete your medical billing tasks behind the scenes in secret without ever explaining what we're doing. Our knowledgeable team members are here to help you and your staff better understand the importance of medical billing, answer your questions, and yes, we can even help your team learn the steps necessary to process these medical claims. However, our goal is to remove this burden from your team as much as possible and provide support when questions do arise. We create a billing service plan that works for your dental office, so you can spend your time helping patients smile.

Brady Billing Works with Your Team
At Brady Billing, our goal is to work with your team – not do your team's work. The billing services we provide will be carefully and completely explained to your dental team members, and our staff is always available to answer questions as needed or walk you through the medical billing process. We're here to make medical billing easier for you.
Attend a Seminar with Us
Want to learn more about offering oral appliance therapy for sleep apnea in your dental office? We encourage you to attend one of the sleep dentistry seminars where our team members are available. This is a great way to learn more about every aspect of sleep dentistry, including billing. We often present at these seminars explaining the billing process and answering questions from dentists and dental team members. We may also attend simply to provide a resource for dentists who are interested in sleep dentistry, and who know their office doesn't have the time to tackle the extra steps necessary to handle medical billing. If you want to find out whether or not one of our team members will be attending a sleep dentistry seminar, don't hesitate to reach out to us in advance for more information.
Meet the Brady Billing Team
The Brady Billing team has years of training and experience working with dental offices and medical insurers. We are happy to help your office with medical billing, claims, and authorizations. Don't hesitate to contact us to learn more about the services we provide or schedule a consultation meeting with our team. We look forward to helping you with all of your medical billing needs, so you can keep your attention focused on the patients.
Comments Off

on Do You Offer Medical Billing Training for Dental Office Staff?
No Comments
No comments yet.
RSS feed for comments on this post.
Sorry, the comment form is closed at this time.