February 5, 2021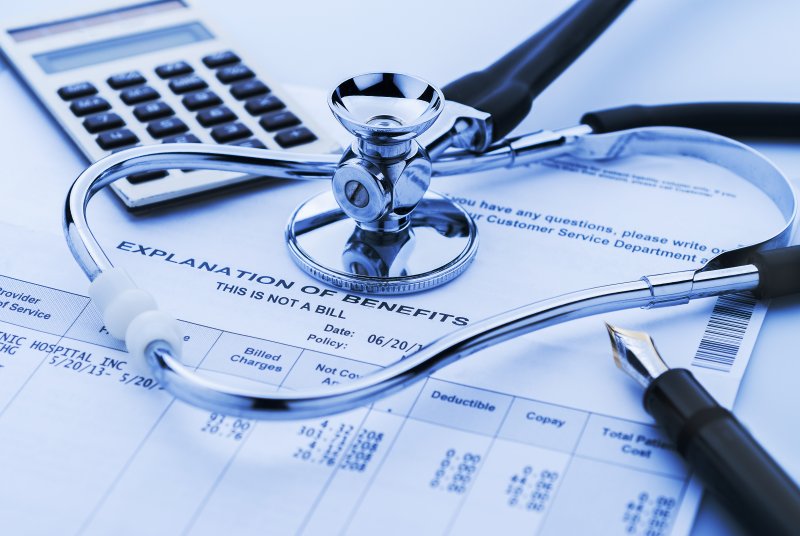 By choosing to provide appropriate treatment to patients suffering from sleep apnea, you understand that dental insurance cannot be billed for this type of treatment. The only alternative is to find out if medical insurance will cover the cost of sleep apnea therapy, right? Although this may feel daunting to you and your staff, it is necessary to ensure your patients receive optimal service and coverage to avoid mounting out-of-pocket expenses. Read on to learn exactly what medical insurance will cover and how a third-party billing company can help better navigate the process for you and your staff.
Medical Insurance and Sleep Apnea: Is It Covered?
Since dental insurance companies do not offer coverage for sleep apnea therapy, it is important that you check with a patient's medical insurance provider. When reviewing their policy, there is a high probability that devices designed to treat sleep apnea are designated as durable medical equipment (DME) and "essential." But before you and your staff eagerly inform your patient of this news, you must convince the insurance company of the individual's medical need for the device. This is where proper paperwork must be filled out to state your case.
To minimize the potential for errors, a third-party medical billing company can more easily complete this task and provide you and your staff more time to take care of your patients.
With a company like Brady Billing, their team of professionals can navigate the verification process once your staff collects the appropriate insurance information when they call to schedule an appointment. Once it is verified upon their arrival, the process can begin to apply for coverage preapproval before any treatment is administered. After the patient's sleep apnea therapy is approved by the insurance company, it will be the responsibility of your team to ensure all billing information is updated to ensure they receive the maximum benefit.
What About Sleep Studies?
Of course, there is the necessary sleep study that must be performed before your patient begins any sort of therapy. Because this is a separate fee, it is also beneficial that the insurance provider also covers the initial sleep study. Fortunately, many companies will reimburse for home or lab studies. It is best to provide your patient with the opportunity to undergo an at-home sleep test simply because it lowers the cost for the insurance company and keeps your patients from paying higher co-pays.
Would Sleep Apnea Therapy Ever Be Denied?
It is possible that the medical insurance company could deny coverage for sleep apnea therapy, but typically, this only occurs if the paperwork submitted is filled out incorrectly or it is not deemed "medically necessary" for the patient. This is why it is best to work with a third-party billing company to ensure all evidence is properly compiled and conveyed via the submitted forms.
As a dentist, you can more easily identify the symptoms associated with sleep apnea, allowing for a more thorough argument for your patient. Too many medical professionals can mistake the symptoms for depression, leading to a misdiagnosis. Fortunately, you can be a trusted ally for your patient and help them get the care they desperately need.
About Brady Billing
Looking to outsource your medical billing? At Brady Billing, we specialize in dental offices that provide sleep medicine services and offer billing services for dentist offices throughout the country. By offering a range of billing services, we can assist in answering your questions and providing a complimentary consultation to discuss available services. To find out how we can help you, visit our website or call (844) 424-5548.
Comments Off

on Is Sleep Apnea Therapy Covered by Medical Insurance?
No Comments
No comments yet.
RSS feed for comments on this post.
Sorry, the comment form is closed at this time.