June 22, 2020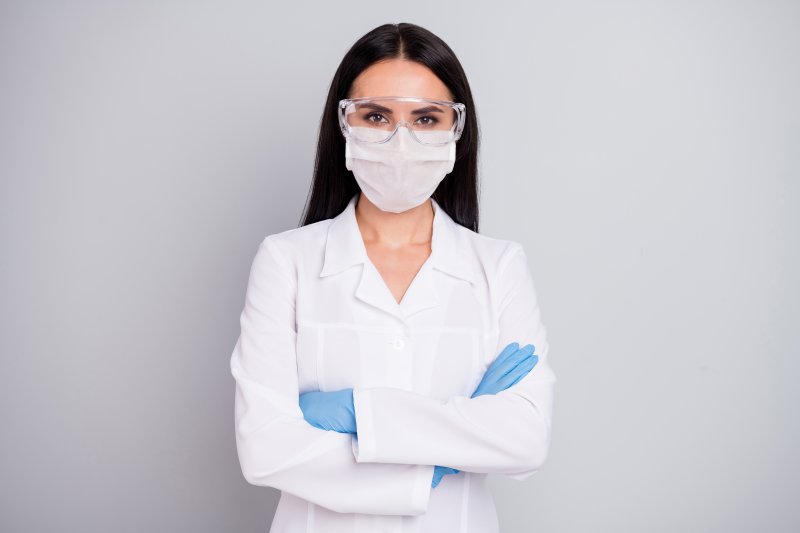 Are you short-staffed because of COVID-19? Do you and those in your dental office find it difficult to keep up with the day-to-day responsibilities surrounding billing and insurance? If so, it may be time to consider how a third-party company can lower your stress and allow you and your team to focus more on your patients and less on filing paperwork and claims on their behalf. Read on to learn how sleep apnea medical billing for dentists by an outside company like Brady Billing can not only benefit your practice in the long run but also help you during this difficult and uncertain time.
How Dental Offices Are Working to Prevent a COVID-19 Outbreak
It's no secret that dental offices throughout the country are taking additional measures to prevent an outbreak of COVID-19 within their practice. With safety protocols include everything from wearing personal protective equipment to taking the temperatures of staff members when they arrive, to requiring all team members to change into and out of their work attire at the office, great strides are being made to keep everyone healthy.
Not to mention, most dentists are implementing even more sanitation efforts to ensure all surfaces, instruments, and equipment are thoroughly cleaned after every use, as well as introducing new air quality devices to filter out harmful pathogens.
However, even while applying all these new health and safety standards, some dentists are experiencing a staff shortage. As a result, teams are working harder and with fewer resources, all of which can negatively impact the patient's experience.
How Brady Billing Can Ease the Stress and Burden
When a patient arrives for sleep apnea treatment, the process for filing medical insurance is much different than with dental. Oftentimes, it requires staff to spend countless hours on the phone with insurance companies and filling out paperwork and claims that can be easily rejected should one small piece of information be incomplete or incorrect. These small details can cause additional stress on a team that is already lacking the resources and manpower to successfully take care of a patient.
Fortunately, at Brady Billing, our team can eliminate this burden from you and your staff. By providing medical billing services for dentists, our experts can handle all the phone calls, paperwork, and claims processing so your team won't have to.
From verifying a patient's insurance, initiating the authorization process, providing pre-determinations, submitting electronic claims, and even negotiating various fees, our team will also handle the denial and appeals process should it be necessary.
This aspect of sleep apnea treatment can be time-consuming, which is why we know you want to spend your time caring for your patients instead of dealing with the billing process. Let Brady Billing give you and your team the freedom to do what you do best, which is providing top-notch dental and sleep apnea care to those in need.
About Brady Billing
At Brady Billing, we know you are working hard to get your practice up and running again. Because COVID-19 remains a threat throughout the world, our team can help ease the burden you and your team might be experiencing when it comes to handling the billing responsibilities of your day. We specialize in dental offices that provide sleep medicine services and offer billing services for dentist offices throughout the country. By offering a range of billing services, we can assist in answering your questions and providing a complimentary consultation to discuss available services. To find out how we can help you, visit our website or call (844) 424-5548.
Comments Off

on How to Ease the Billing Burden When Short-Staffed Due to COVID-19
No Comments
No comments yet.
RSS feed for comments on this post.
Sorry, the comment form is closed at this time.