March 21, 2020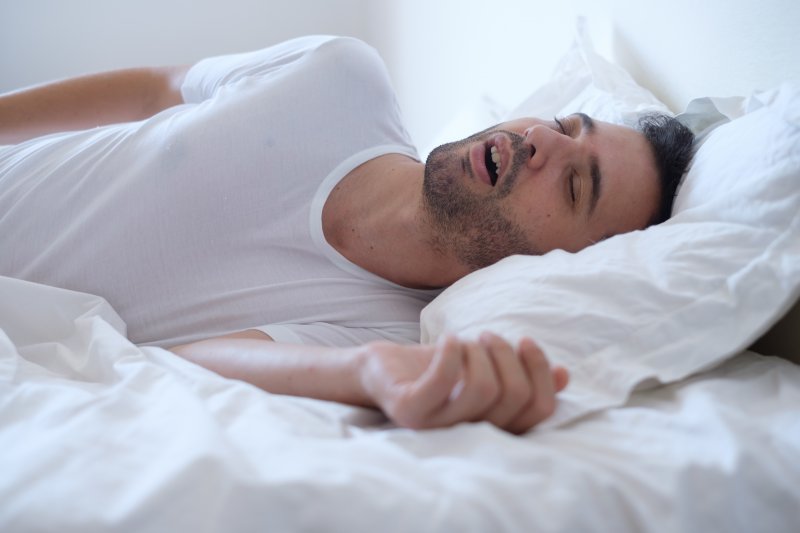 Opting to incorporate a new service into your dental practice should take a lot of thought, research, and perseverance. Not only should you consider the pros and cons, but you should also speak to experts in the field who have successfully integrated sleep apnea treatment into their own practice. With so many individuals suffering from this common disorder, it is likely that you already have a current client base who could benefit from this type of service, so what should you do? To better understand the process and better prepare yourself for the possibility of adding sleep apnea treatment to your practice, check out these helpful tips that will put you on the right path.
Evaluate Your Current and Potential Client Base
Do you have patients who currently fit the "ideal" characteristics for sleep apnea treatment? Are you aware of an increase in sleep apnea cases among individuals in your area? Talking to local physicians and your current patients can help you identify if this type of service is necessary or would be a welcome addition.
Undergo Necessary Training for You and Your Staff
It's one thing to offer sleep apnea treatment. It's another to know exactly how these devices work and which patients will benefit most from your service. Making sure you are prepared mentally, physically, and financially to provide adequate training for you and your staff is crucial to ensuring its success. Patients will quickly recognize whether you and your team understand how sleep apnea treatment works. Based on the knowledge you provide (or don't), they will determine if they want to continue receiving services from you or someone else.
Network with Other Physicians
Other physicians and industry professionals will be extremely beneficial when it comes to incorporate sleep apnea treatment into your practice. These individuals will give you insight, advice, and additional knowledge that can be helpful in the initial stages. Over time, this close-knit network can help you to mold and refine your service, ensuring it is up-to-date, compliant, and can stand up to other competitors in the area.
Establish a Lucrative Marketing Strategy
If you've decided to move forward with offering sleep apnea treatment, you need a way to spread the word. This is where an effective marketing strategy can come into play. Whether you hire someone to serve as a marketing coordinator or employ a third-party who can take on the task for you, it is important that you increase awareness about your new service. A skilled and knowledgeable marketing professional can provide tips and insight on best practices as well as create a strategy that will not only bring patients in but also make your dental office stand out among the competition.
Sleep apnea treatment is a lucrative and increasingly popular service these days. With more and more dentists realizing this and beginning to take steps to incorporate it into their practices, don't be left behind. Consider the possibilities it can create for you and your team and the future of your office!
About Brady Billing
We specialize in dental offices that provide sleep medicine services and offer billing services for dentist offices throughout the country. By offering a range of billing services, we can assist in answering your questions and providing a complimentary consultation to discuss available services. To find out how we can help you, visit our website or call (844) 424-5548.
Comments Off

on How Can I Successfully Incorporate Sleep Apnea Treatment into My Practice?
No Comments
No comments yet.
RSS feed for comments on this post.
Sorry, the comment form is closed at this time.