September 17, 2019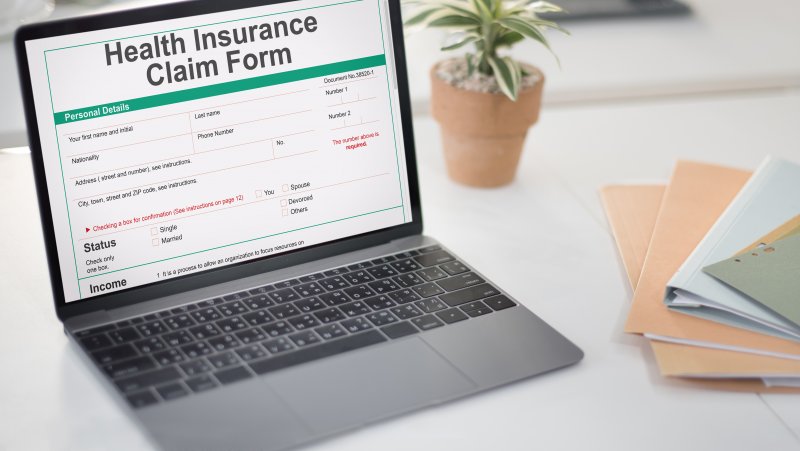 When it comes to achieving greater efficiency and effectiveness in your dental office, it's not always easy. You try to implement new methods only to discover they're not exactly producing the results you hoped. If you're hoping to make the switch from traditional to electronic claim filing, understand that it is possible. While traditional methods continue to work "just fine," it's time to opt for a process that will make both you, your staff, and your patient's lives much easier. Find out why it's best to file electronic claims with medical insurance in today's dental practices.
What Are Electronic Claims?
If you're used to filing paper claims and running up against problem after problem due to a miswritten note or number, why not consider an alternative option with an electronic claim submission system. As a result of advancements in technology, your dental staff can improve accuracy, save money, and even process claims faster electronically.
Using a designated computer software system, electronic claims are paperless forms that are filed and sent to the medical insurance company for processing and payment.
Why Are They Better?
Not only will this transition better serve your patients, but it will also:
More rapidly disperse information
Enable you, as the dentist, to receive payments faster
Provide quick access to the status of a particular claim
Reduce errors that are often found in handwritten claims, thus, making it less likely for a claim to be rejected or denied
Simplify your practice's recordkeeping by replacing hard files with digital ones
In addition, you will be surprised at how much money your office will save by making the switch to an electronic claim submission system. Think about how much you spend on paper, handling, and postage each time you mail out claim forms. Apart from the fact you will be saving plenty of trees, you will also save your office valuable money, that of which can be used in other areas to improve patient treatment and experience.
In today's world, there is no time to continue with the "old ways" of doing things. Patients, dentists, and insurance companies want information fast, so payments can be dispersed even quicker. If you're ready to say goodbye to the mounds of paper filling up office drawers and instead, welcome the possibilities of a more precise, accurate, and all-around pleasant process, talk to a third-party billing company like Brady Billing, who will be happy to help you get started.
About Brady Billing
At Brady Billing, we want to make the insurance process as easy as possible for dentists offering sleep apnea services. To help dental teams be rid of the hassle and frustration that can often come with working alongside insurance companies, our team of professionals can come in to alleviate the stress and have you seeing better results, greater accuracy, and improved processing and payment timelines. To find out how we can help you, visit our website or call (844) 424-5548.
Comments Off

on Find Out How Filing Electronic Claims with Medical Insurance is More Efficient
No Comments
No comments yet.
RSS feed for comments on this post.
Sorry, the comment form is closed at this time.