October 10, 2019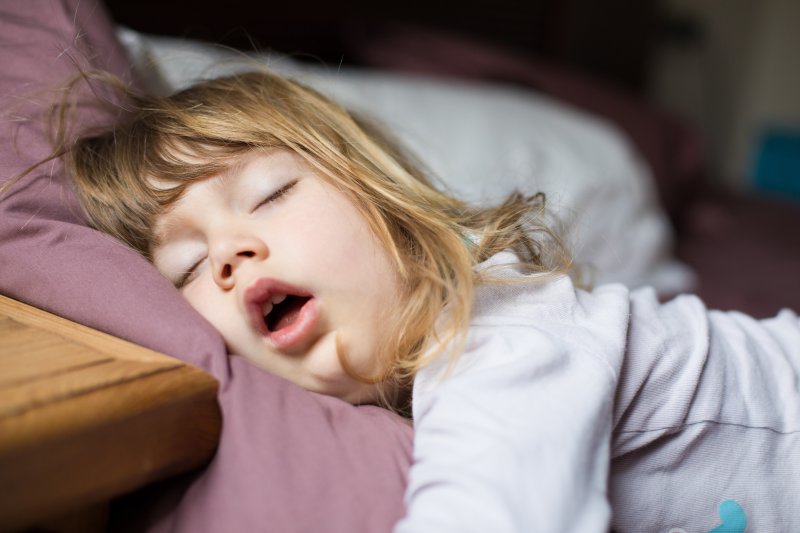 Sleep apnea is a common problem for millions of Americans, but if you think it's only occurring in adults, you're wrong. Each year, more and more children are being diagnosed with obstructive sleep apnea (OSA), but it can be difficult finding a pediatric dentist who treats this type of disorder. If you want to make your practice stand out among the rest, find out why you should invest in helping the youngest members of our society achieve better rest.
What is Pediatric Obstructive Sleep Apnea (OSA)?
Pediatric OSA is when a child experiences a blockage in their upper airway while asleep. It can last for more than two respiratory cycles and lead to pauses in breathing or shallow breathing, both of which can cause a child to wake up suddenly throughout the night.
How Can OSA Negatively Affect Children?
Apart from being unable to get sufficient rest, children between the ages of 2 and 7 who are most likely to develop OSA can experience long-term effects, including:
Attention-Deficit Disorder (ADD)
Failure to thrive
Poor academic performance in school
Increase in blood pressure
Arrhythmias
How Can a Pediatric Dentist Help?
It is estimated that around 30% of pediatric dentists don't screen for OSA, and those who do, only 40% said they screen all patients. What's even more unfortunate is that nearly 72% of pediatric dentists feel uncomfortable doing it, so what can you do?
By taking the time to learn more about sleep apnea in children, you can better educate yourself and find ways to incorporate this type of treatment into your practice. A pediatric dentist has the ability to screen for OSA by examining a child's tonsils during a regular examination. If enlarged, you can refer them to a primary care doctor or sleep specialist. The sooner you are able to identify a potential cause for sleep apnea, the better off the child will be in finding a solution that offers relief and rest.
Treating children with sleep apnea is necessary to prevent the problem from continuing into adulthood and causing additional, more severe health-related problems (i.e. heart attack, stroke). Apart from finding courses and conferences that are dedicated to pediatric dentists and the treatment of OSA, it would also be beneficial once you begin seeing patients to provide the parents with valuable information, so they can take better care of their child at home.
Although we assume sleep apnea is only found in adults, that's simply not the case; however, with your commitment to treating young patients with OSA, it will help you stand out from the crowd. If you're interested in incorporating pediatric OSA into your practice as an available service, make sure to speak with a billing company like Brady Billing to handle all your insurance billing needs.
About Brady Billing
We specialize in dental offices that provide sleep medicine services and offer billing services for dentist offices throughout the country. By offering a range of billing services, we can assist in answering your questions and providing a complimentary consultation to discuss available services. To find out how we can help you, visit our website or call (844) 424-5548.
Comments Off

on Discover Why It's Necessary to Treat Children with Sleep Apnea
No Comments
No comments yet.
RSS feed for comments on this post.
Sorry, the comment form is closed at this time.