April 14, 2021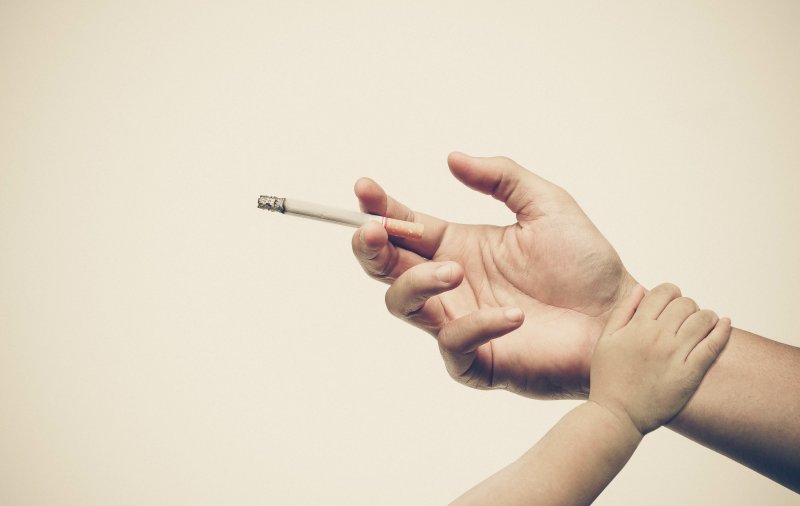 Sleep apnea isn't only a problem in adults. In fact, more and more children are experiencing problems associated with the inability to breathe and get a restful night's sleep on a regular basis. While the rate of obesity is increasing rapidly in children, there is another factor that may be causing younger generations to suffer from sleep apnea – secondhand smoke. As a professional who offers dental sleep medicine, consider how a third-party billing company can assist when treating younger patients.
Secondhand Smoke and Children: Does it Cause Sleep Apnea?
A study in the International Journal of Pediatric Otorhinolaryngology found that exposure to secondhand smoke drastically increases the potential for children between the ages of 3 and 18 to suffer from obstructive sleep apnea (OSA). Although there seems to be little research as to why there is a connection between the two, it's not hard to grasp the realization that smoking inhibits a person's ability to breathe normally.
Secondhand smoke is a culprit for many of the health problems suffered by nonsmokers. When children are exposed, it raises the risk of not only OSA but also asthma and respiratory infections.
How to Tell if a Child is Experiencing Sleep Apnea
Whether it is a parent, grandparent, or another individual who smokes and is often around a child, the signs of sleep apnea are not always obvious to non-medical individuals. As a dentist, your discussions with parents and their children as well as the examinations you perform can help to identify if a child is suffering from OSA as a result of secondhand smoke. A few of the most common indicators include:
Feeling fatigued throughout the day
Difficulty paying attention
Chronic snoring
Ceased breathing at night
While only a guardian can tell you if their child is not breathing properly at night or snores when they are sleeping, you as the dentist can tell if the young patient appears fatigued or is struggling to pay attention during the appointment. Once you have more information about the guardian's habits or those living in the same household, you will be able to provide a more thorough recommendation for treatment.
How Third-Party Medical Billing Can Help
Without the help of a third-party billing company, you and your staff may find that the time spent looking for answers as to why a child is suffering from OSA is minimal. When attempting to juggle the patient caseload and correspondence with medical insurance, it can become a daunting task that often leaves clients feeling overlook or disregarded. This is why bringing in a third-party billing team can be the most effective way to care for your patients, ensure they receive proper treatment, and continue to positively grow your practice.
With Brady Billing, we can make receiving approval for a child's OSA treatment quick and easy, allowing them to start breathing easier and resting better. By using the insurance provided by the guardian (that covers the child), we can move through our process to ensure all parties get the desired results, and you continue to maintain your role as a trusted dental sleep medicine professional in your community.
About Brady Billing
We specialize in dental offices that provide sleep medicine services and offer billing services for dentist offices throughout the country. By offering a range of billing services, Brady Billing can assist in answering your questions and providing a complimentary consultation to discuss available services. To find out how we can help you, visit our website or call (844) 424-5548.
Comments Off

on Can Secondhand Smoke Cause Sleep Apnea in Children?
No Comments
No comments yet.
RSS feed for comments on this post.
Sorry, the comment form is closed at this time.